Our team here at Warr Dental is part of a tradition of exceptional dentistry spanning more than 30 years. We are proud to help each patient who visits us achieve a healthier and more beautiful smile, and we will work with you to provide you with a comfortable, relaxing environment as well as personal, high-quality care. Give us a call at 801-355-5385 to learn more and make an appointment with Dr. Keith Warr or Dr. Margaret Hyams, our dentists in Millcreek, Utah!
Se habla español!
Ida is committed to providing patients with outstanding customer service and quality of care. It is her hope and expectation that during your time spent at Warr Dental, your needs will be met promptly and professionally, always with care and sensitivity. Her greatest joy is helping patients have a fantastic experience through her attention to detail, patience and positivity.
Nancy
Patient Care Coordinator
Nancy has served in the dental industry for over 20 years. She loves serving patients and helping them meet their dental needs.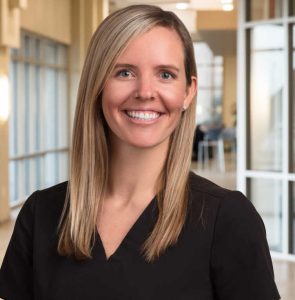 Ashley has been working as a dental hygienist for over eight years. She loves connecting with her patients and making them feel comfortable and safe in the dental office. She has a passion for health and loves equipping patients with the knowledge they need. When not serving her patients, she loves to ski, rock climb, travel and experience new things.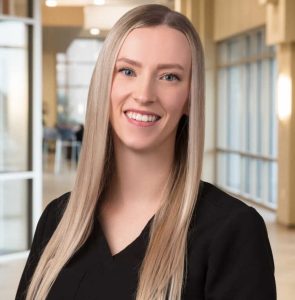 Halee is a dental hygienist from Draper. She graduated with her Bachelor of Science degree from the Utah College of Dental Hygiene. With over four years of experience in the dental profession, Halee loves getting to know her patients and helping then achieve beautiful, healthy smiles. When not serving patients, Halee enjoys spending time with her two dogs, Lulu and Lennin; traveling the world; and hiking throughout Utah!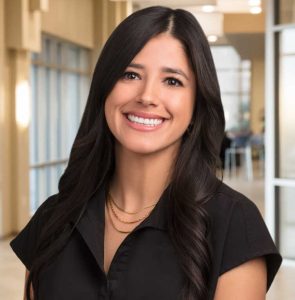 Aubrey has been with Warr Dental for over five years and has over eight years of experience in dental assisting. She loves the field of dentistry and watching the positive change in people as their smiles brighten. She has a beautiful family, and when not at work, Aubrey enjoys fishing, boating, camping and sunshine!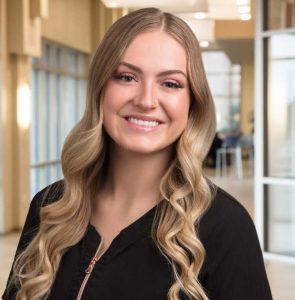 Bergen has been a dental assistant for over three years. She loves dental assisting and has a passion for helping people. She is looking forward to getting to know all the amazing patients here at Warr Dental. When not serving patients, Bergen loves singing and making music as well as doing anything outdoors. She also loves spending time with her family!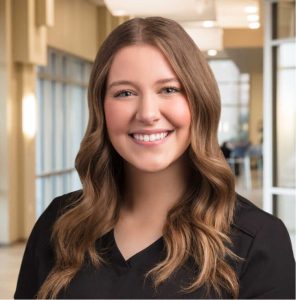 Courtney loves working in a dental office, especially for Warr Dental. Her favorite part of dental assisting is giving patients a reason to smile! Great dentistry builds confidence. When not serving patients, she enjoys spending time outdoors and taking her dog for walks.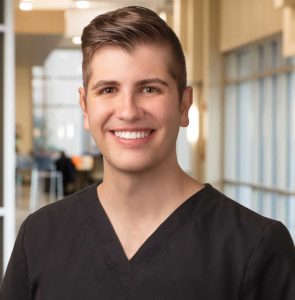 David enjoys getting to know the patients at Warr Dental as he prepares to attend dental school. When not serving patients, he loves spending time with his wife and daughter, singing and playing the guitar, being outdoors, and trying new foods!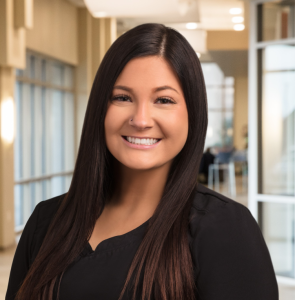 Madison has served many years as a dental assistant. She loves getting to see the smiles we are able to see on our patients' faces! It always makes her day to get the opportunity to come to work and be with so many amazing patients. When not serving patients, she loves traveling, camping, hiking, and spending time with her husband and their two cats!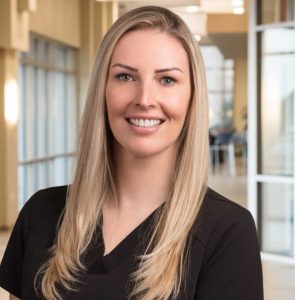 Nicole has been in the dental industry for over 16 years. Her joy is helping patients have a great experience and is committed to providing patients with outstanding customer service and quality of care. Nicole is a California native who has lived in great places like Arizona and Michigan. Nicole has recently moved back to the Salt Lake area. She loves traveling, hiking, and spending time with her family and friends.