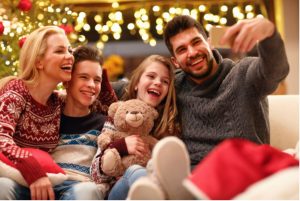 You may be reluctant to participate in holiday pictures if you have gaps or crooked teeth. In years past, fixing your smile was a time-consuming project, often meant wearing unsightly and embarrassing equipment. Before you dodge taking Christmas photos for another year, there may be an option to help you get long-lasting results quickly. Instant orthodontics can provide hope for those who are tired of hiding their smile and want to address long-standing issues rapidly. Here are a few points on how Instant Orthodontics works and if it can bring you closer to having the smile you've always dreamed about.
Ditch The Metal
If you want to stay clear of braces, wires, and other oral equipment, instant orthodontics can help you avoid some of the frustrations of traditional methods. For instance, although braces can help straighten your teeth, they don't allow your smile to look healthier. Sometimes, wearing braces can lead to discoloration because using proper techniques for brushing can be challenging. Instant orthodontics can help with issues like these because the treatment involves inserting porcelain veneers into troublesome areas, helping you get a beautiful smile full of straight, gleaming teeth.
Just In Time for The Holidays
A common frustration among orthodontic patients is that traditional treatments often take a long time to show results. In many instances, it can take months, or even years, before tangible progress becomes noticeable. Instant Orthodontics can help drastically reduce the time it takes for your smile to become something you're proud of. In some cases, patients report seeing results after a few weeks. So if the thought of braces has held you back from participating in your holiday photo shoot, instant orthodontics may be worth your consideration.
Simple Maintenance
Several responsibilities can come with having braces. One of these is using wax to help keep braces from hurting your mouth. Having to keep up with this and dealing with the possibilities of breaking brackets and having aching jaws can be frustrating. Instant orthodontics can help in these areas because the likelihood of damaging your veneers is low, and daily maintenance can resemble a standard routine of proper brushing and flossing techniques. The care regimen you need for instant orthodontics depends on your situation and your doctor's recommendations.
Do you want to learn if instant orthodontics is right for you? Don't hesitate to get in touch with our office. Schedule a consultation today by calling us at (801) 355-5385.