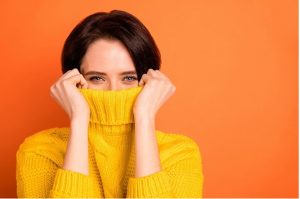 There are two types of tooth stains:
Extrinsic. These stains are largely caused by foods and beverages, but lifestyle choices, including daily brushing and flossing habits, can also play a role. Sitting on top of the enamel, extrinsic stains can often be entirely eliminated through topical teeth whitening treatments
Intrinsic. A result of things including aging, certain medications, and even excessive fluoride, these stains form underneath the enamel. Topical teeth whiteners are not often effective on intrinsic stains. They can, in fact, make matters worse by lightening the enamel around intrinsic discoloration, serving to heighten the appearance
The Zoom!® Tooth Whitening System
At Warr Dental, we utilize the Zoom!® teeth whitening system to address extrinsic staining. This safe and effective teeth whitening option can lighten teeth several shades in a little over an hour and, because it is performed by an experienced dental professional, instances of discomfort are greatly reduced. While some sensitivity may accompany Zoom! tooth whitening, it should subside naturally within 24 to 48 hours, leaving nothing but the brilliant and stain-free smile you deserve.
Zoom! is not a good fit for extrinsic staining. As with nearly all topical tooth bleaching solutions, it simply does not reach far enough into the enamel to lighten deeper stains.
Advanced Cosmetic Options
Extrinsic stains cannot be lightened. They can, however, be covered entirely. The most common treatment for deep and severe tooth staining is porcelain veneers, though dental bonding can also be used for this purpose. Both of these advanced cosmetic dentistry options cover the tooth with a restoration that has been sculpted and shaded to fit perfectly into the smile.
Teeth adjacent to those with severe staining can be pre-treated with a topical whitener, helping to ensure the most brilliant appearance after veneers or bonding has been completed. During your time in our care, we will customize a treatment plan that addresses all of your concerns to help ensure you are thrilled with your results.
Please call 801-355-5385 to schedule a consultation with Dr. Warr at our comfortable Salt Lake City location today. At Warr Dental, we welcome men and women from Bountiful, Provo, Kaysville, and all surrounding areas of Utah.